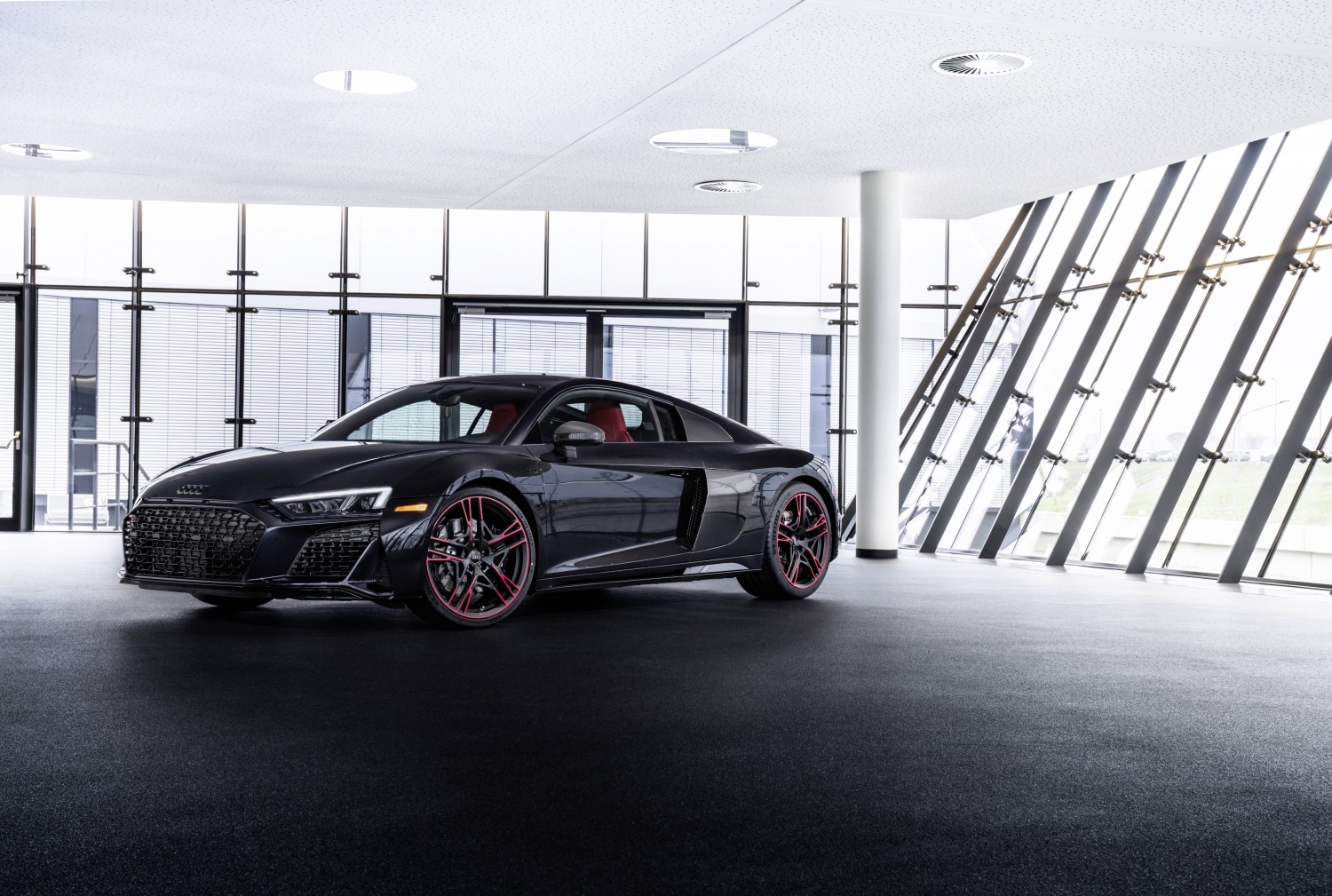 2021 Audi R8 Panther Revealed
Brought to you by Audi Gainesville
Audi has always made sure that they've maintained a competitive edge, no matter the market they're in. That is why we're pleased to announce to everyone that Audi has introduced the R8 RWD model line, the 2021 R8 Panther edition. We are always excited whenever any Audi is introduced, and we can't help but feel like this might be the most exciting development that Audi has ever put out. This Audi will be completely unique to the US market, and they are limiting it to just 30 units. While this means that the average person likely won't get a chance to grab one, it also means that you will hopefully at least be able to see one on the road someday. Down below we're going to be discussing what the 2021 Audi R8 Panther has to offer!
What standard features come with the R8 Panther?
The first place we want to start is to introduce you to all of the standard features that you can expect to find with this stylish machine. Anyone would be able to tell you that Audi has put their best foot forward here, which means all of the technology and interior prowess is going to be on full display. You'll be able to find an Audi exclusive Panther Black crystal effect paint, 20-inch 5-double-spoke-dynamic design wheels, an Audi exclusive full-leather black interior that comes with Crimson red stitching, racing shell seats, a sport exhaust system to help amplify the full-bodied sound, a V10 engine, Alcantara covered gear selector, Diamond stitched Alcanatara headliner, an Audi exclusive steering wheel, Black Audi rings and badges, and carbon fiber exterior mirror housings.
What other features might be available with this Audi?
Beyond everything that we mentioned previously, Audi continues to impress with the addition of even more standard features that will leave you wondering what else they have up their sleeves. These features include illuminated door sill inlays, a 13-speaker Bang & Olufsen sound system, Audi virtual cockpit, an Audi smartphone interface, a navigation system, and LED headlights. There's even a Carbon Exterior package, which adds carbon fiber throughout this vehicle to add a unique touch.
Can you tell me more about how the R8 Panther drives?
While we touched on it briefly, this Audi features a 5.2-liter V10 engine. This engine is able to spit out up to 398 pound-feet of torque and around 532 horsepower. Those are huge numbers, which are best represented when you hear that this is a vehicle that can go from 0 to 60 mph in just 3.6 seconds. The top track speed has been clocked at 201 mph. These editions were made with rear-wheel drive in mind, and utilize solid rear axles, along with electromechanical power steering.
2021 Audi R8 Panther at Audi Gainesville
This unique Audi is just another chance for Audi to flex their muscles, and prove that they are at the top of their game. We hope you'll take the time to stop by Audi Gainesville so you are able to take a closer look at the Audi models that we do have on our lot. They are all stylish, powerful, and come with the technology that you are looking for. It's time to get behind the wheel of an Audi!