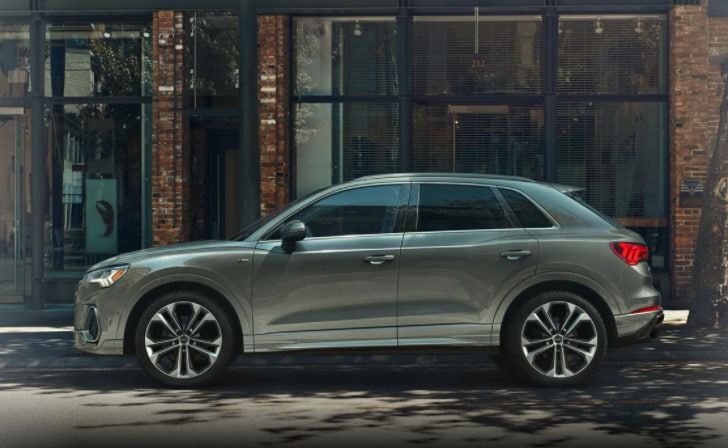 Audi Genuine Parts Gainesville FL
Brought to you by Audi Gainesville
When it comes to your Audi, you want to make sure that your vehicle is taken care of, and only receiving the best of the best. We want to assure everyone that at Audi Gainesville, we only use Audi Genuine Parts when we work on your vehicle. This is the type of thing that continues to set Audi apart from other luxury vehicle companies. Because of this, we want to introduce you to some of the top Audi parts that you might be interested in learning more about. All of the parts that we are going to be discussing is backed by a warranty, which gives you another layer of protection, should something go wrong with your vehicle. When it comes to quality, you can never beat Audi, and we hope you'll choose our service center!
Fluids and Lubricants
The first Audi Genuine Parts that we are looking at is the different fluids and lubricants that you'll be needing to ensure that your Audi is running smoothly. These fluids include AdBlue, Brake Fluid, Coolant, Engine Oil, Washer Fluid, Transmission Fluids, and Power Steering Fluid. There is a range of products that fall under these different categories, which make sure that the right oils and fluids are being put into your vehicle. During routine maintenance, Audi service centers will only use the specific fluids that Audi has determined work best.
Electronics
In order to keep everything running smoothly in your Audi, you need to make sure that your alternator and battery are functioning the way they should be. Should you need either of those things replaced, Audi makes sure that there are genuine Audi alternators and batteries available for replacement. You can also get control modules, ignition coils, starters, start-stop battery, and oxygen sensors. What we're saying is, when it comes to electricity, Audi does everything they can to provide your vehicle with all of the necessary parts to keep things running the way it should.
Routine Maintenance
The last portion of the Genuine Parts that we're checking out are the ones that are most often used when you come in for routine maintenance. You'll be getting things like belts, dust filters, fuel filters, hoses, spark plugs, and wiper blades replaced. All of these different aspects are under the umbrella of being genuine to Audi vehicles.
Schedule Service at Audi Gainesville
After learning more about Audi Genuine Parts, and what some of the available parts are, we hope you can understand why it's so important to go to an Audi service center. You want to make sure that your Audi stays in top condition, and that only happens if the correct fluids and parts are being utilized. We hope you'll schedule an appointment here at Audi Gainesville today!