Visit Our Service Center for Top Care of Your Audi Car or SUV
As a first-time driver, you may have brought your car to any shop that had the lowest prices, but now that you drive an Audi A3, you know your vehicle requires the highest level of care. Knowing that your vehicle will be meticulously maintained by a team of technicians who have spent years perfecting the craft of automotive repairs is worth its weight in gold. Having maintenance for your Audi A5 performed right will help prevent accelerated wear and tear, plus we'll be able to spot any issues that may arise down the road.
Rather than take a risk that your vehicle can skip a routine service appointment, or that your independent shop is using aftermarket parts on your Audi SQ5, bring your vehicle to our team. We use only OEM-approved parts for the best fit and performance each time, and since those parts were designed for your specific vehicle's performance specifications, you know they'll last. Replacing aftermarket parts sooner than Genuine Audi parts can be costly and results in more money lost. We encourage you to consider avoiding this common pitfall and bring your vehicle to us.
Easy Upkeep of Your Audi Model with a Team You Can Trust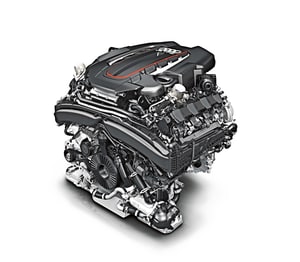 Not just anyone can perform an oil change or battery replacement on an Audi Q7 or Q5, and failure to properly care for your vehicle will cost you more money than it's worth. Buying your new tires with us and having regular tire rotations will improve the longevity of the tires, plus you'll enjoy the benefits of driving knowing you're taking care of your car. Rather than have one shop to perform a brake repair and another for your alignment, bring your vehicle here and enjoy the convenience we offer.
Being able to rely on a team to give your vehicle the attention that it needs is valuable, and through our years of experience, we are able to provide a high level of care to your vehicle that you will remember for years. Rather than spend extra time traveling from one shop to another for different services, let our team do it all for you right here. If you have any questions or wish to schedule your next service appointment, you can reach out to us, and we'll be glad to help you.